For decades, it has been common for Habitat volunteers to leave notes on the wood framework of the homes they are working on. During this time of physical distancing, you can still be a part of our tradition by signing our virtual beams of hope. Leave your message in support of Habitat homeowners today!
Almost Home
For some, this is a different kind of crisis, needing only a Beam of Hope...
With each passing day, we all find ourselves trying to adapt to the "new normal" measures required to combat the spread of COVID-19. Sadly, for Chimere and Jessica, the pandemic paused construction and delayed their long awaited dream of homeownership. They are going to need our hand up now more than ever. And now more than ever, our work — much like flattening the curve — will require all of us, together.
The families being profiled below have spent more than a year working towards their dream of homeownership and now their dream is within sight. Despite the COVID-19 disruptions to our nation, Habitat continues to work toward ensuring they move from Almost …to HOME.
THE JONES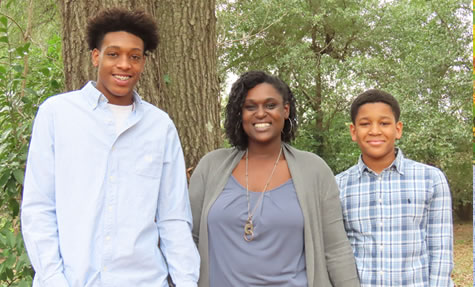 Chimere Jones wants to let the Habitat community know "You ROCK! (Recognizing our community Kindness)". Chimere says, "Because each one in this program showing their act of kindness and giving their service makes us a better community. It's a blessing to have this opportunity. I've set a long-term goal to homeownership and to see myself working toward this goal is heartwarming and amazing!" Chimere is a mom of two boys and says she can count on each finger and toes for the many times she has moved. Growing up in a single parent household, her family moved to 19 different homes including motels by the time she was 17 years old. "It hasn't been easy. I look back sometimes, and think how hard it must have been for my mom. I can relate to some of her struggles and difficulties." She made a vow and promise to herself many years ago that she would never do that to her children. Chimere has worked hard at realizing her dream of homeownership and excited that she is finally almost home.
"To this day, I've never lived in a house. I'm grateful to have my own place, but it's the American dream to own your home, right? After living in apartments, to have your own place you can call your own is mind-blowing. I want a place where my sons can look back and say that's where I grew up, made my childhood memories. A place they know they can go when the going gets tough."
THE EVERETTS
Jessica Everett is a customer service representative for a local furniture store and is mom to two daughters. Jessica has been living in public housing for more than 13 years. When she applied to Habitat, she stated that her apartment had mold and mildew. Her attempts to rid her home of the mold were to no avail and she was concerned her children's health were at jeopardy. Jessica is very thankful to finally have an affordable homeownership opportunity.
"This is a blessing. Our home will provide the security and stability my children need. I'm so thankful to Habitat and the community in helping this dream become reality."
What will your Beam of Hope say? Leave your message in support of Habitat homeowners today! Your gift and virtual hug will help us get these families home safe and secure.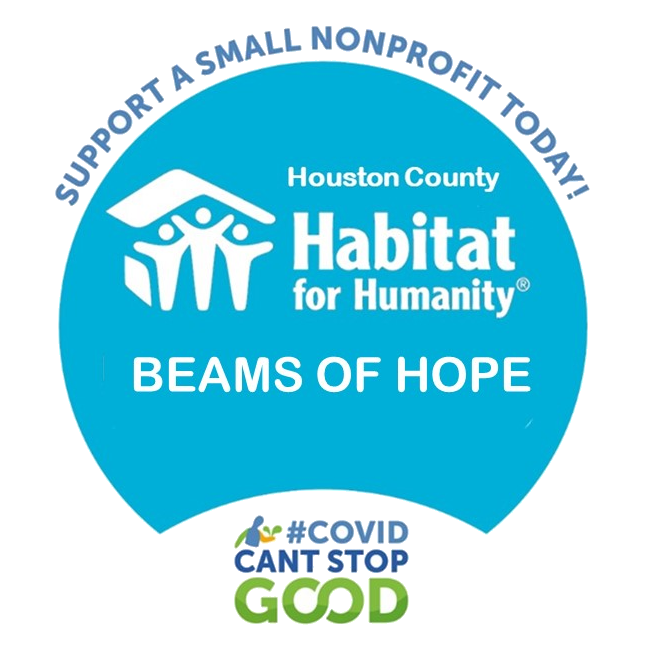 Scheavosky McGawion wrote on July 17
It is with this hope that ye believe!
Rita wrote on June 12
I pray that you both will have Gods Blessings upon your homes. And May God Habit in your house in such a way that when you have guests they know he is there! Love Joy and Peace.
Hall wrote on June 12
Jessica...may your new home be blessed with everlasting Peace, Love and Joy
Cheryl wrote on June 3
Dear Chimere & Jessica, Congratulations on taking this wonderful step towards homeownership! I pray each of your homes will always be filled with love, peace and happiness. May God bless you and shine his favor upon your family always!
Julie wrote on June 3
For every house is built by someone, but God is the builder of everything. - Hebrews 3:4