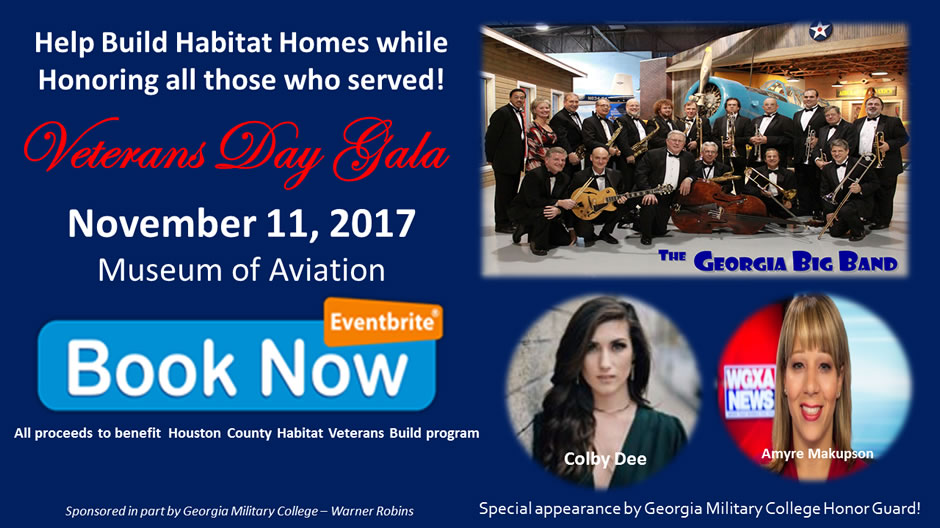 Houston County Habitat
We envision a world in which everyone has a decent place to live. Please explore our site to learn about how you can make that world possible.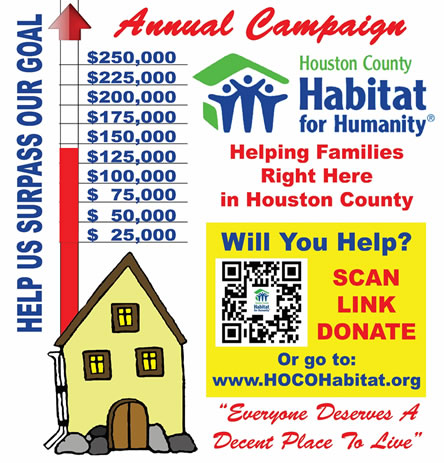 What does Habitat for Humanity mean to the state of Georgia?
Since 1976, Habitat affiliates in Georgia have rehabilitated or built over 5,055 new homes and made repairs to an additional 380 houses. Affiliates have served approximately 6,244 hard-working Georgia families who contribute "sweat equity" and make monthly mortgage payments. Habitat for Humanity has generated a combined economic impact of $2,900,000,000 in construction activity and over $480,000 in sales tax revenue through our ReStore brand retail stores that provide families, and the larger community, with discounted items for home repair and furnishing.
Houston County Habitat's economic impact has generated over $7,000,000 in Houston County.